Disk Electrostatic-Automatic Coating System-Bicycles-Transfer Efficiency
Disk Electrostatic -Automatic Coating System- Bicycles-Transfer Efficiency
The simplified user interface control panel
gives operators total control flexibility and allows the operator to change process parameters,not only between batches,but also with in the same part.
The simplified user interface control panel is capable of recording ten different coating parameters which is beneficial to apply in various objects easily and efficiently.
In using the OTSON DISK electrostatic spray equipment, the high rotation of DISK tends to throw the paints away when the paint passes through the live DISK. In this case, the expelling effect appears between the paint carrying electrostatic and the live particles as to cause further atomization of paint and thus, forming much finer thin fog. Due to the occlusion of electrostatic, the lost paints are sucked back to the workplace in generating a kind of surrounding electrostatic effect and the over spraying phenomenonis thus minimized. In this way, the machine has achieved the purpose of electrostatic spray effect.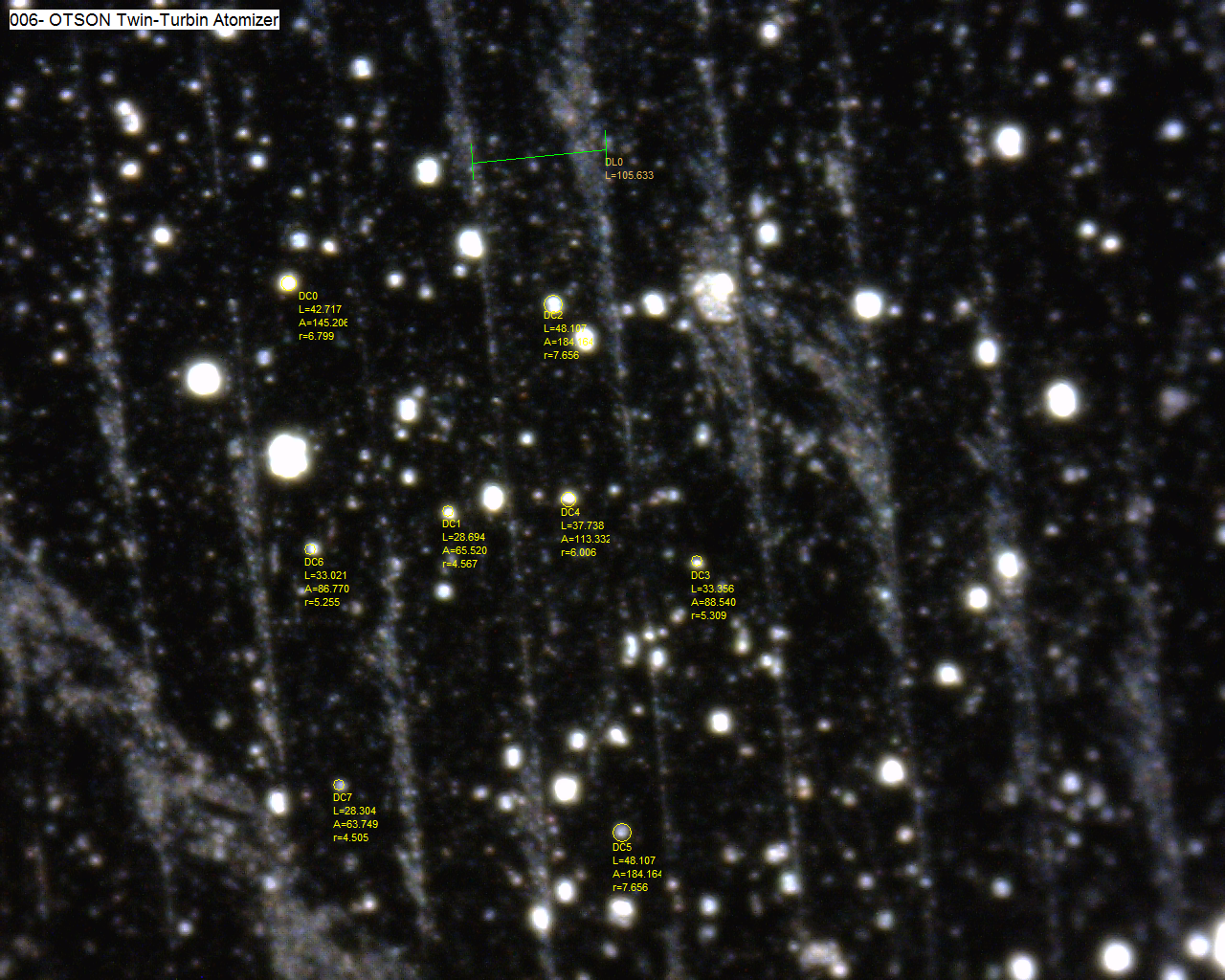 ( have took out the patent on the atomizing performance ) can rotate at speeds up to

1,000 to 60,000 RPM

which is capable of atomizing even the toughest coatings into extremely fine particles to produce a high-quality finish.
The Twin Turbine Atomizer's fine atomization can provide uniform coating thickness on all surfaces, and relatively reduce overspray and paint waste.
The quick-disconnect features of the Twin Turbine atomizer and the disks allow for easy maintenance and reduced downtime.
The whole coating machine is fully automated which provides high production rates and reduces labor cost.
Bicycles Frame : 8 Coating Layers -> 2 xPrime -> 6x Finishing -> Watersticker ->1 Clear
Disk Electrostatic Automatic Coating System
The OTSON DISK electrostatic spray system can significantly improve the spraying quality and production while reducing the paint consumption, the waste discharge and the maintenance cost. Because of the highly atomized live paint grains, the film is uniformly and smoothly coated on the workplace which has reduced the orange tissue effect , improved the coating all layer quality and improving finishing quality and transfer efficiency.
Spray Booth of OTSON DISK Electrostatic Spray System
High Speed Electrostatic Coating -S-Type
Small parts
Bicycle
Computer Housing
Stationeries
Wooden Furniture
Hardware
Lockers
Freezers
Iron Railing
Display Cases
Refrigerators
Heavy Machinery
Office Equipment
Desks
Files
Major Appliances
Office Partitions
Medical Equipment
Restroom Partitions
Roller Bars
Metal Doors
Decorative Lamps
Electrical Home Appliances,
Car Accessories, Teflon Pot
Sports Equipment
Handcrafts